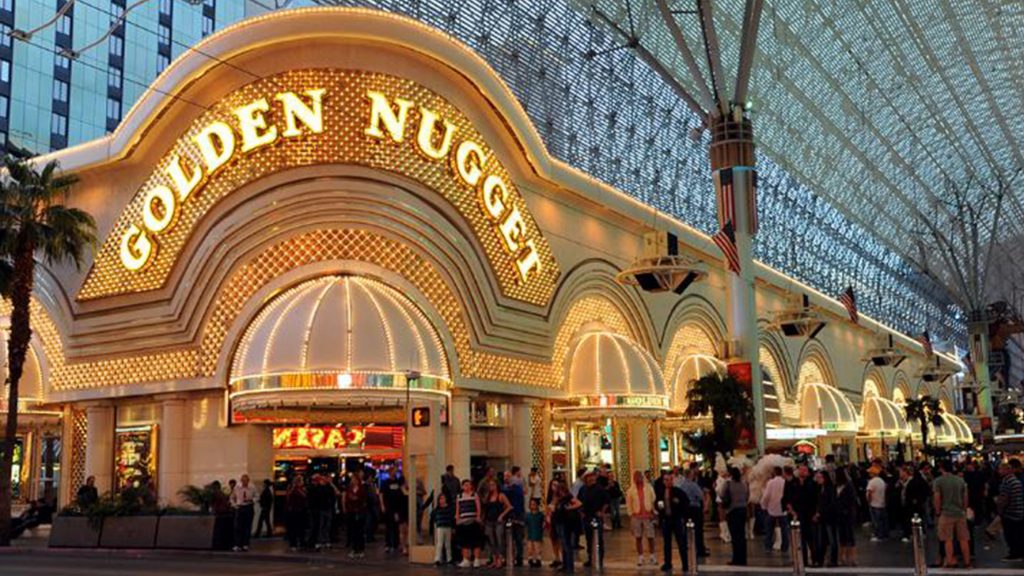 The Western Shrine Association 
President Ray St. John P.P. of Ballut Abyad Shriners
invites you to attend the WSA meeting for 2018
hosted by Ballut Abyad Shriners
Wednesday thru Saturday (

April 11, 12

, 13, and 14, 2018)
Our Headquarters Hotel is The Golden Nugget downtown on Fremont Street
---
WSA Registration – $120.00
includes Registration fee & hospitality room
Hill Billy Degrees – (Thursday) Men's Degree $35.00 / Ladies Degree $20.00
Ladies Luncheon – (Friday) $45.00
Clown Competition (Per Participant) – (Saturday Afternoon) $30.00
Presidents Banquet, Caribbean attire with Fez- (Saturday Evening) $50.00 ea
Jesters Lunch (Jester members only) off premises $45.00
---
 Housing Information
Dates: April 11th to April 14th, 2018

The room at the Golden Nugget are:


Carson Tower King – $79.00/night*



Carson Tower Double – $104.00/night*
The cut off date for housing is 

March 12, 2018
* all rates quoted do not include Resort fee and current 13% applicable state and local tax,




and are subject to change as dictated by the City of Las Vegas
---
WSA Registered Participants Receive:
Access to WSA activities designed to show Shriners young and old what being a Shriner is all about. They call the Shrine the playground of Masonry, think of WSA convention as your personal "Big Playground" in Las Vegas. If you don't have fun, it is your own fault.
Areas are set aside for WSA participants to use for their relaxation and a place to make new and renew friendships with Shriners and their Ladies from across WSA. More detail will be provided to you at WSA registration.
Access to the spacious hospitality suite on the upper floor of the hotel. This suite will be the WSA Hospitality Room. Registered WSA attendees have access to free beverages and snacks during the convention. This is just another place to relax and make new and renew friendships. The hours are listed in the schedule of events. Once again, if you don't visit you will be missing a fun place to mix with fellow Shriners and their Ladies.
Business Meeting: 
All Temples in good standing with WSA are "automatically" a member, this includes all the Nobility of that temple (there are no dues cards for this).
The voting reps of WSA are: Current Potentate, Chief Rabban, Assistant Rabban, High Priest & Prophet, Oriental Guide, Recorder, Treasurer, the Immediate (Junior) Past Potentate of your Temple, WSA Officers, and any Past WSA Presidents.
All Nobles are welcome to attend the business meeting to understand what is going on with WSA and interface and learn from the Imperial Presentation that have an impact on our fraternity.
Western Shrine Association's member Temples:
Aahmes, Al Malaikah, Aloha, Anezeh, Asiya, Ballut Abyad, Ben Ali, El Bekal, El Zaribah, Kerak, Sabbar, Tehran and Zelzah.
---